Why Soft Washing is the Best Method for Siding Cleaning
Preserving the Southern Charm of Your Lowcountry Home
Charleston, with its historic architecture and picturesque landscapes, is a city where the beauty of our homes truly shines. However, the humid subtropical climate and proximity to the coast can lead to a buildup of grime, algae, and mildew on our cherished siding. When it comes to restoring the pristine appearance of your Charleston home, soft washing stands out as the superior choice. In this blog post, we'll explore why soft washing is the ideal method for cleaning the siding of your Lowcountry residence.
1. Gentle on Delicate Siding Materials
Charleston homes often feature a variety of siding materials, including wood, stucco, and delicate historic materials. Soft washing utilizes low pressure and specialized cleaning solutions that are gentle enough to clean even the most delicate surfaces without causing damage.
2. Effective Algae and Mildew Removal
In the humid climate of Charleston, algae and mildew thrive, especially on shaded areas of your home. Soft washing not only removes surface dirt but also targets and eliminates these organic contaminants, leaving your siding looking fresh and clean.
3. Preserves Historical Charm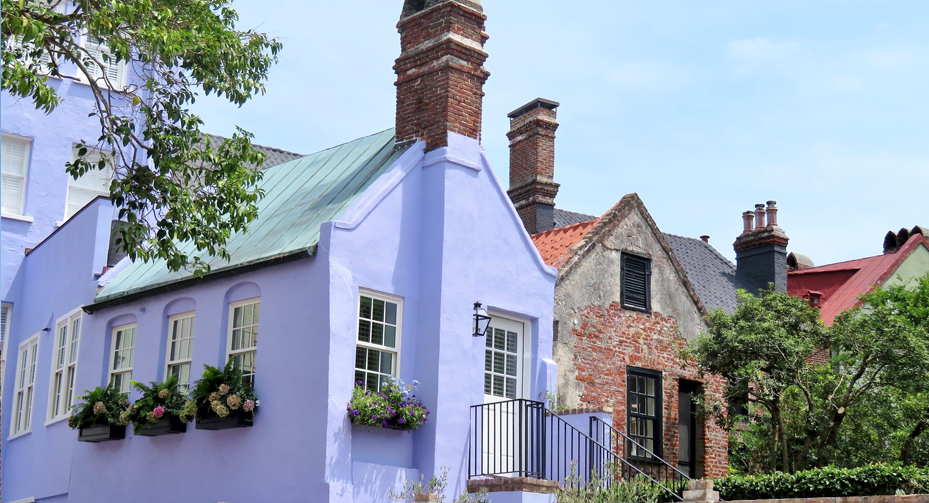 Many homes in Charleston boast historic significance and architectural beauty. Soft washing is the preferred method for preserving the integrity and charm of these older properties, as it's gentle enough not to harm delicate details or aging materials.
4. Prevents Water Intrusion
Traditional pressure washing can force water behind your siding, potentially causing damage or water intrusion. Soft washing minimizes this risk, keeping your home dry and protected, even during Charleston's occasional heavy rainfalls.
5. Environmentally-Friendly Approach
The cleaning solutions used in soft washing are biodegradable and environmentally-friendly. They break down naturally over time and pose minimal risk to Charleston's unique ecosystem.
6. Protects Landscaping
The lower pressure of soft washing is less likely to damage Charleston's lush landscaping, allowing you to preserve the natural beauty of your property while still achieving a clean exterior.
7. Complies with Historic Preservation Guidelines
For those lucky enough to own a historic home in Charleston, soft washing is often recommended by preservationists. It's a gentle yet effective method for cleaning without compromising the historical integrity of your property.
8. Professional Results for Every Charleston Home
Whether you own a historic gem in the heart of the city or a more modern home in the suburbs, our soft washing service delivers professional-level results that leave your siding looking like new. It's the ideal method for maintaining the beauty and character of your Charleston residence.
In conclusion, soft washing is the perfect solution for cleaning the siding of your Charleston home. Its gentle yet effective approach ensures a thorough clean without compromising the integrity of your siding material. By choosing soft washing, you're not only preserving the beauty of your home but also investing in its long-term durability and value. If you're considering siding cleaning, consulting with a soft washing professional with experience in Charleston's unique environment is a wise step toward maintaining your home's Southern charm and integrity.